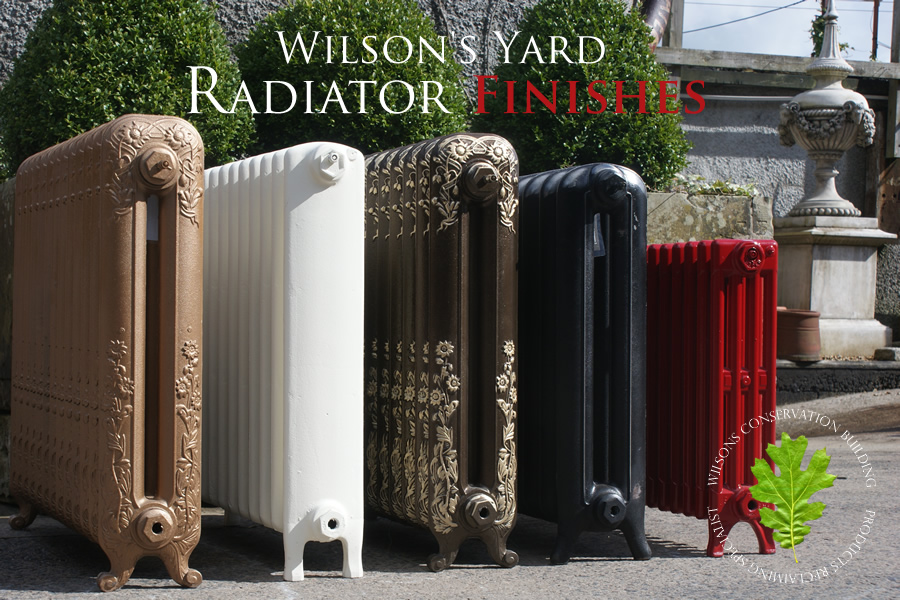 Wilsons radiator finishes
Our radiators can be finished in a wide range of colours, they can be top coated in a RAL colour, BS colour or the very sought after hand burnished finish.
We can also finish the more ornate decorative French radiators in 2 colours to really show off the relief detail.
If you prefer we can leave your cast iron radiators with a prime under coat if you wish to have them painted yourself.