We would like to thank everyone who voted for Wilsons Yard as the

Best Architectural Salvage Yard 2016 – UK & Ireland in the Sustainable Building Awards 2016.
We are very proud of what we do and blessed with the wonderful people who visit our premises and website. We also want to mention all our wonderful suppliers and salvagers around the world, who work with us to find all the beautiful, interesting, unique items that fill our shop.  
Below is an extract from the magazine saying a little bit about Wilsons Yard



"Wilsons Conservation Building Products (Wilsons Yard) are widely recognised as one of the United Kingdom and Ireland's premier architectural salvage and design businesses. We profile this dynamic and professional firm and explore how it came to win this prestigious accolade.
Wilsons Yard is a family business that has been built up over the past four decades. Living up to its company slogan, "Purveyors of the unusual" the firm offers a vast selection of reclaimed and sustainable materials which is arguably the biggest in the UK and Ireland. Owners Geoffrey and Rosie Wilson pride themselves in the diverse nature of the business; catering for both commercial and private customers wishing to find interesting, individual yet functional items to build into their homes or businesses.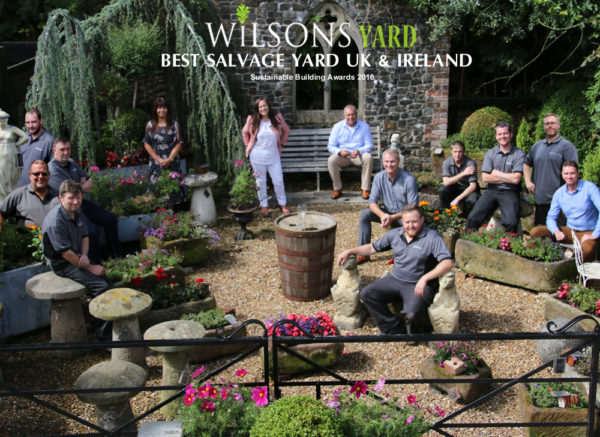 Best Architectural Salvage Yard 2016 – UK & Ireland
With a reputation for supplying quality materials, the business has continually expanded year on year. Wilsons Yard combines two main areas:
Structural "build in" items such as reclaimed flooring, reclaimed Bangor blue slates, salvaged bricks, restored cast iron radiators, reclaimed paving etc.
A decorative side, supplying anything from vintage, Industrial Urban and antique items, Industrial lighting, reclaimed wall cladding, tables and more.
The business has become a must visit site for commercial architects, interior designers, shop fitters, creative individuals and Entrepreneurs who wish to embrace sustainability whilst using interesting individual products. Customers are as varied as international chains such as Urban Outfitters, corporations such as Google, Historic Royal Palaces plus the general public. Whilst many may not have visited Wilsons, there is a significant chance that you have seen products sourced from Wilsons Yard in restaurants, boutiques, shops or cafes that you will have visited.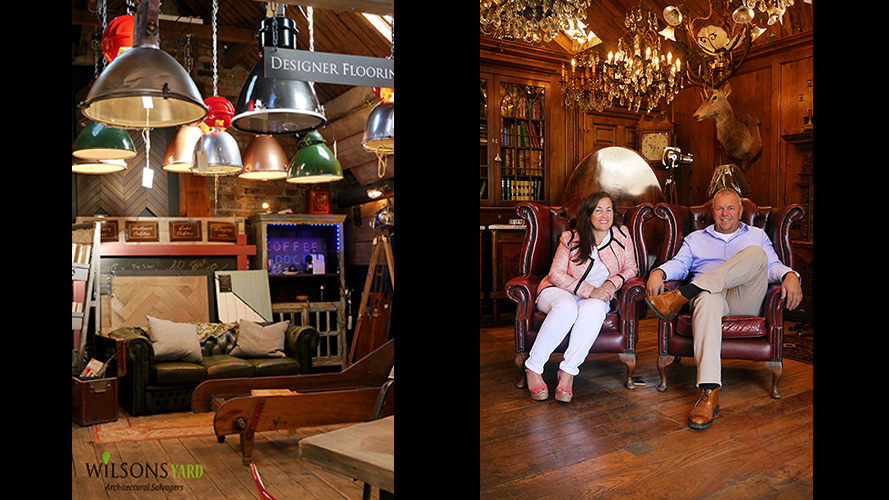 With architectural salvage being a relatively new phenomenon, one of the biggest challenges has always been the firm's ability to get across our message to the general public as to what products and services it provides.
To address this, Wilsons Yard have developed a user-friendly website to act as a window which shows the majority of products and give potential customers an overview of the firm and its offerings.
The other challenge is that Designers and shop fitters do not actually share with others where that they get their materials from, they keep Wilsons Yard as their own 'secret supplier' (one of the best kept secrets in the UK). This highlights the firm's excellence and, ultimately, why the firm makes the ideal supplier of construction, fit out and design materials.
With all of this it's not hard to see why Wilsons Yard is the Best Architectural Salvage Yard 2016 – UK & Ireland"