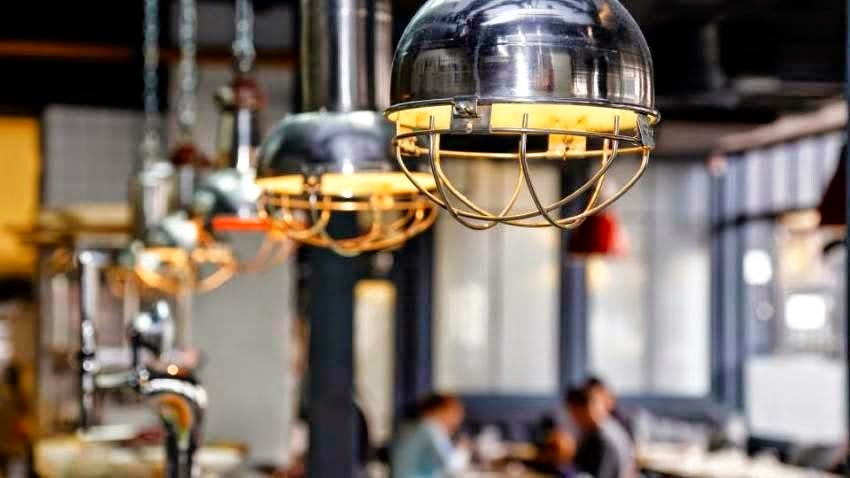 Where to find Vintage Industrial Lights – Dublin
The lighting used in a project can have a massive effect on the overall outcome. You don't want to meticulously choose stunning flooring, interesting decor and a funky colour scheme just to have it all hidden by sub-par lighting; conversely you don't want to drown everything else out with blinding lights. It's like walking a tightrope, but don't fear! Wilsons Yard is here to help…
Using reclaimed, vintage, industrial lighting is one of the best ways that you can create the right feel and atmosphere for your commercial project. You will be able to choose lights that suit your style, look fantastic and help tie your whole design  together. Moreover you will be doing your bit for the environment by using reclaimed products – no new materials will have to be used, great for staying green!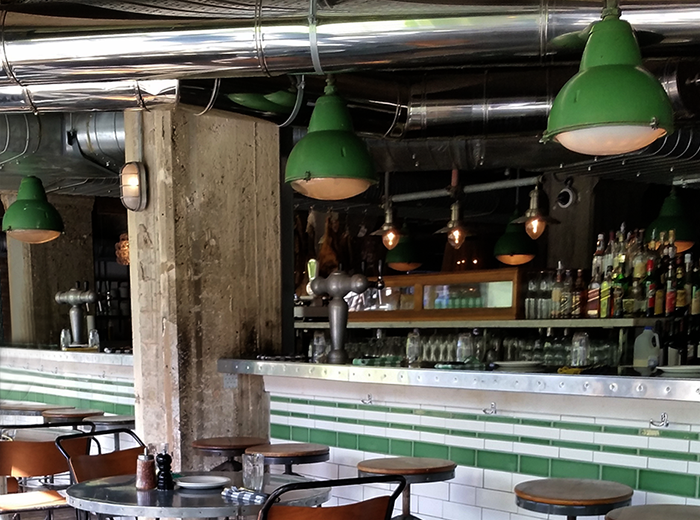 A lot of the industrial lights that we have supplied to customers in Dublin have come from the 20th century, and will be about for many years to come.
Bars, pubs, clubs, restaurants and boutiques in Dublin are gravitating towards using salvaged materials to create a warm, interesting Urban interior avoiding having a "cold and clinical" feel that some businesses possess.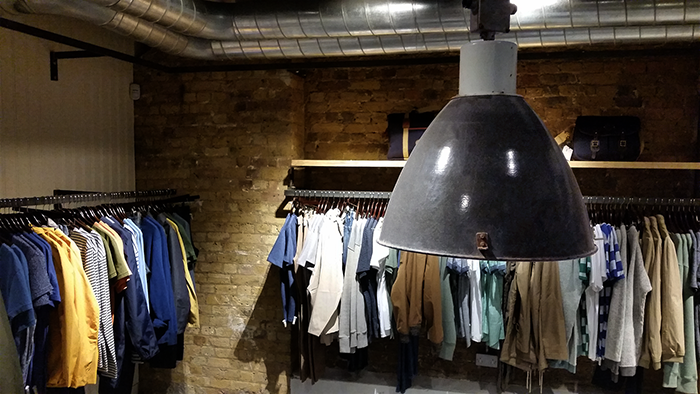 By combining reclaimed wooden flooring, old salvaged brick along with vintage industrial lights, you can create a stunning boutique, restaurant, cafe or trendy workplace that your clients and staff will love!
Wilsons Yard source and supply a large number of vintage, industrial lights to Dublin and all over Ireland – with a range of different styles available.
Small to medium businesses can avail of our vintage cargo ships lights and Benzamin lights reclaimed from places such as Queens University, Belfast whereas larger premises can benefit from salvaged factory lights which have come from as far afield as Poland and Russia. Whatever style you are looking for we are sure to have something stunning to match your needs.
And it's not just free-hanging lights that Wilsons Yard supply. An industrial style film crew spotlight could add illumination to your business while also creating an interesting feature piece. If there's no room overhead to hang a light then why not try using a wall mounted bulk head light; after years of sailing from port to port you can give these unique lights a new home in your commercial project.
So if you need reclaimed industrial lights for your commercial project in Dublin or anywhere in Ireland then let Wilsons Yard light up your business, as well as your day.
Tel: 04892 692304