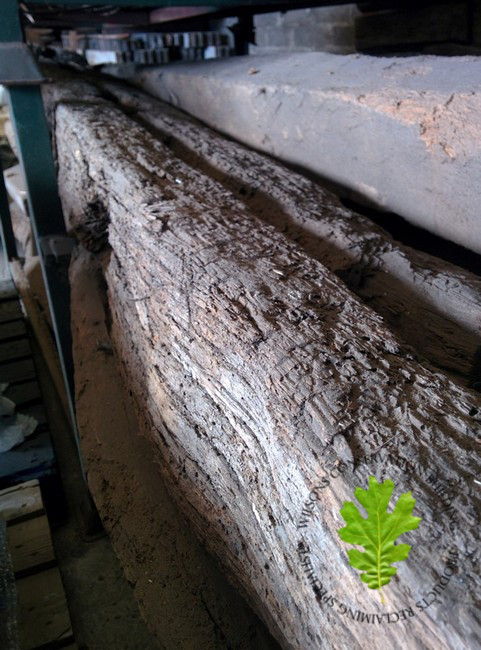 Here at Wilsons Yard to are proud to be able to say that we are one of the few companies in the U.K. who use eco-friendly reclaimed timber. Around 90% of our beams, and 70% of our flooring, has been salvaged. This blog shows the journey of some of our reclaimed 17th century oak beams from being immersed in a moat to our woodworking area and onwards to the showrooms; before eventually making their way to customers homes.
During the 1980's a U.K. waste landfill site in Risley, Cheshire was undergoing a transformation; an abandoned farmstead nearby was selected as a possible location for expansion. It was discovered that the farmstead (Old Abbey Farm) was a grade II listed building and therefore was subject to an archaeological investigation.
---
Click here to read the report created by U.K. Waste Management and the Lancaster University Archaeological Unit
---
The investigation concluded that Old Abbey Farm was a fairly typical medieval (1100-1550) and post-medieval (1550-1800) farmstead which was surrounded by a moat. During the renovation it was revealed that that moat had become home to a large amount of timber over the years; including the wood used in the frame of the medieval bridge which spanned the moat.
We were lucky enough to secure a large amount of this timber and transport it back to Ireland; where we could let it dry out before working on it.
Once the beams had reached a sufficiently low level of moisture we were able to start working them to create ceiling beams, mantles and coat racks from this beautiful reclaimed wood.
You can call into either of our Mossvale Timber Yard, Dromore to see our reclaimed 17th century oak beams in both their raw and finished states. If you are looking for a bit of history to decorate your house with then these reclaimed beams are ideal for the job. Full of character, with beautiful aging and rustic splits/shakes, these beams truly are one-of-a-kind and a callback to bygone times.