Kitchen ideas – Make a kitchen out of reclaimed materials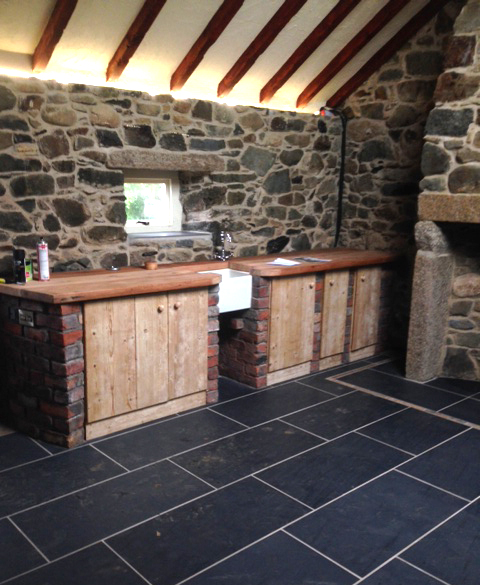 Looking for low cost kitchen ideas, well, with a little imagination, some DIY skills and good quality reclaimed materials you can pull together a wonderful interesting kitchen.
For example, recently a chap popped in who was restoring a little seaside cottage on the edge of Carlingford Lough. He wanted to create an interesting living space with a look that complimented his lovely countryside retreat.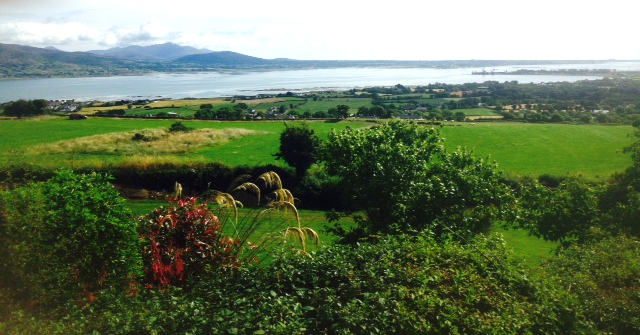 We had a chat and looked at different reclaimed materials. As he was a builder by trade, it was clear that he would be more than capable of carrying out most of the work himself, therefore keeping costs down.
To make the structure of the kitchen he decided to use old reclaimed Belfast brick, that would also support a traditional old salvaged Belfast sink. Old antique timber beams were selected to make the work surfaces. These were joined together on site to give flexibility when actually building the kitchen.
We had some amazing old reclaimed boards that had originally been used to set large cheeses on to mature. The maturing cheese lightly bleached the surfaces to give a white almost limed appearance. We had used this in a number of Bar and restaurant projects as interesting reclaimed wall paneling. The chap really liked this idea for making his reclaimed kitchen doors.
The client sent in some pictures and we all thought he made a great job of restoring his cottage and making a kitchen out of reclaimed materials.  More importantly, the client was really please with how it all turned out.
So if you would like to create a low cost interesting kitchen and have DIY skills then why not visit wilsonsyard.com and see what great, interesting reclaimed material you can find to make your reclaimed kitchen.
Here are a few inks to products used to make this reclaimed kitchen.