A new lease of life for some beautiful seating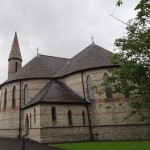 We were recently offered a matching set of 14 old church pews salvaged from St. Mathews Church of Ireland, Shankill Road, Belfast. This beautiful church was built in 1872.
These pews were beautifully made from the finest quality materials – in this case seasoned pitch pine timber. Unfortunately their long length made them very user-unfriendly.
We thought they were lovely so bought them and just had to give then a new lease of life by reducing their length and having then sympathetically refurbished.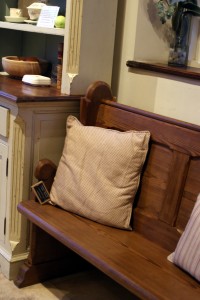 We are really please at how they have turned out and now they are attractive user friendly pieces of furniture and will look great in residential settings such as hall benches, Bench seating, a telephone seat with a difference, children's playroom seating or as benches at the side of kitchen tables.
In a commercial setting they could be used as coffee shop seating, changing room seating, bar seating, boutique seating etc……..
Price range from £275 + vat depending on specifice bench.
Below are a few pictures of the process
Hope you like