We have recently acquired A new batch of beautiful Oregon pine flooring, like most of our reclaimed products it has an interesting history.After making its way from the Northern American states at the turn of the century it was used in the construction of the West park Hospital London.

West Park Hospital was built in 1920's serving the London area. The hospital has recently fallen into disrepair and has suffered an arson attack . Fortunately most of the building was saved allowing us to obtain these great quality pine boards. On arrival to our processing yard we quantify, de-nail ,clean and bale so it is ready for sale.
A sample board is prepared for our showroom.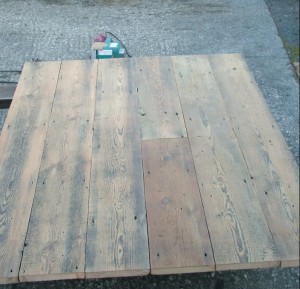 The sample board is sanded to reveal its beautiful colours and grain.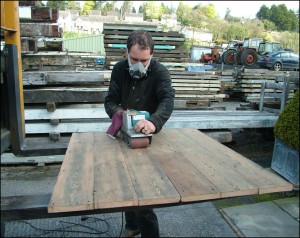 The board will be coated to accentuate its natural tones. The finished product ,as you can see it is well worth the time and effort.
Thank you Gareth