Stone Flooring For Kitchens – Beautiful, Natural And Inexpensive….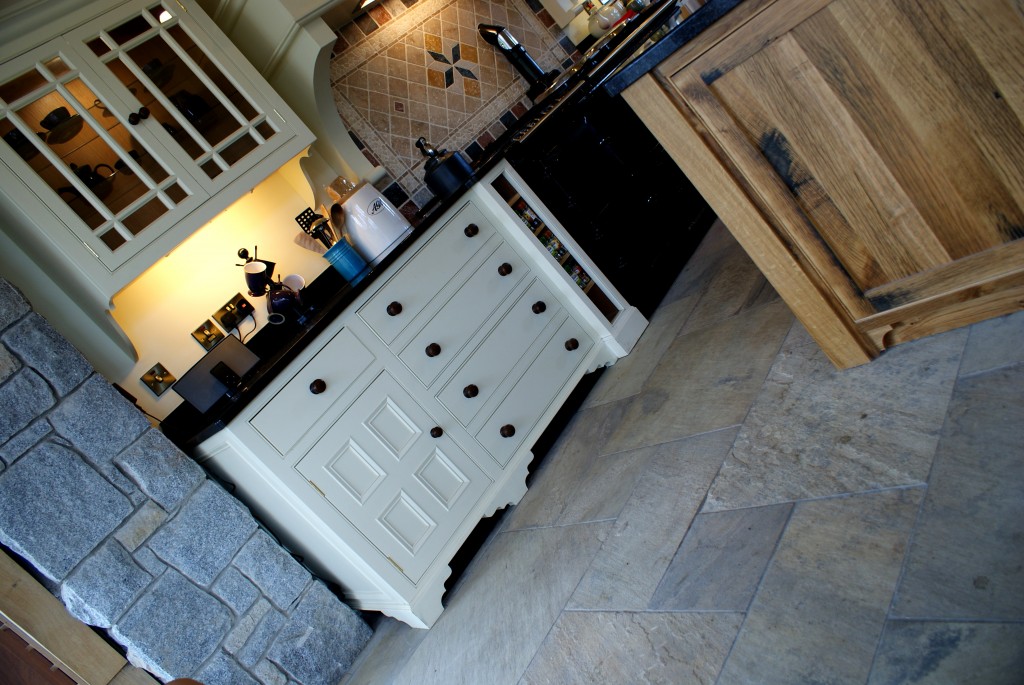 Some times it's difficult to find a nice floor for a kitchen, sun room or conservatory. The norm is that we tend to troop down to the local tile store and torture ourselves looking at hundreds of variations of the same general tile. While I appreciate that this works for lots of people, however for others it's just not for them I personally like natural stone flooring and think it makes a lovely mellow canvas to build your room around. As it's a totally natural product, it is very flexible so you will be able to change the colour of your room as many times as you like without being totally stuck due to the colour of your floor.
Some of the benefits are
Its very dramatic
Works both in contemporary and traditional settings
Its very forgiving in relation to cleaning and makes
You can carry the flooring through to outside areas, giving a nice link / flo from inside the house to outs.
It works with underfloor heating
Its a very inexpensive stone flooring option – always nice to hear!!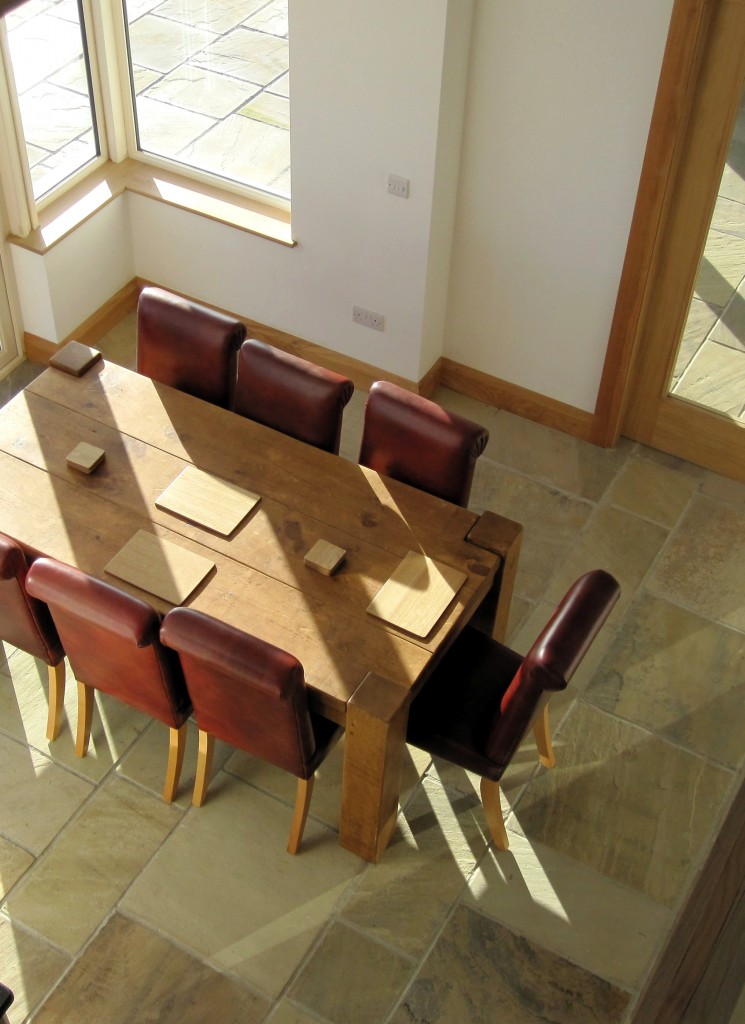 The pictures are of Wilsons Conservation Building Products recent project, however at Wilsons we have lots of natural stone flagging and paving options for you to choose from and we would be only too pleased to help you make the right choice for your specific project.
Hope you find interesting Nigel Wilsons Conservation building Products (Wilsons Yard) supply a wide range of Natural Stone flagging, reclaimed paving and reclaimed flagging, reclaimed quarry tiles. We also Design and supply Bespoke Kitchens throughout Ireland. Why dont you check out our website for a full range if you have not done already.