Reclaimed Belfast Brick
Donacloney Mill
was the centre of village life from its expansion in the early 19th century until it closed a few years ago.
The Mill was built using Belfast brick, so when we got news that parts of the mill were being demolished, we thought it would be a good idea to get some of these brick ensuring that they find a new home in some of the new and exciting projects our customers are undertaking.
.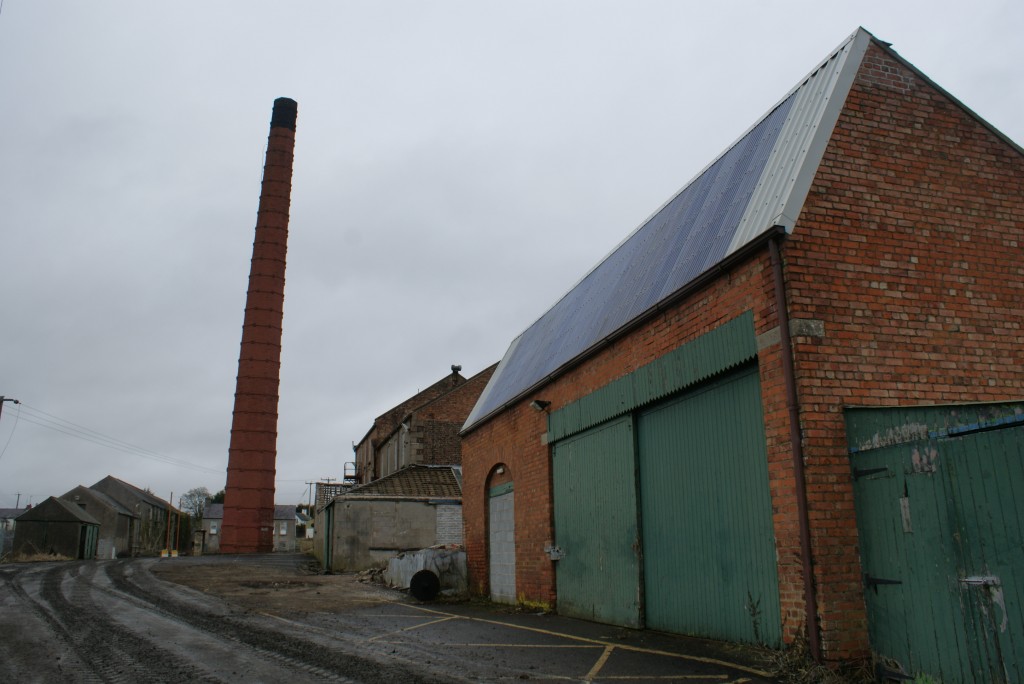 A skilled demolition team went in and started the process; this involved stripping back roofs/trusses/slates etc and taking down the walls.
This left the brick in a loose pile, the next step was to carefully go through this pile picking out useable brick and palletising them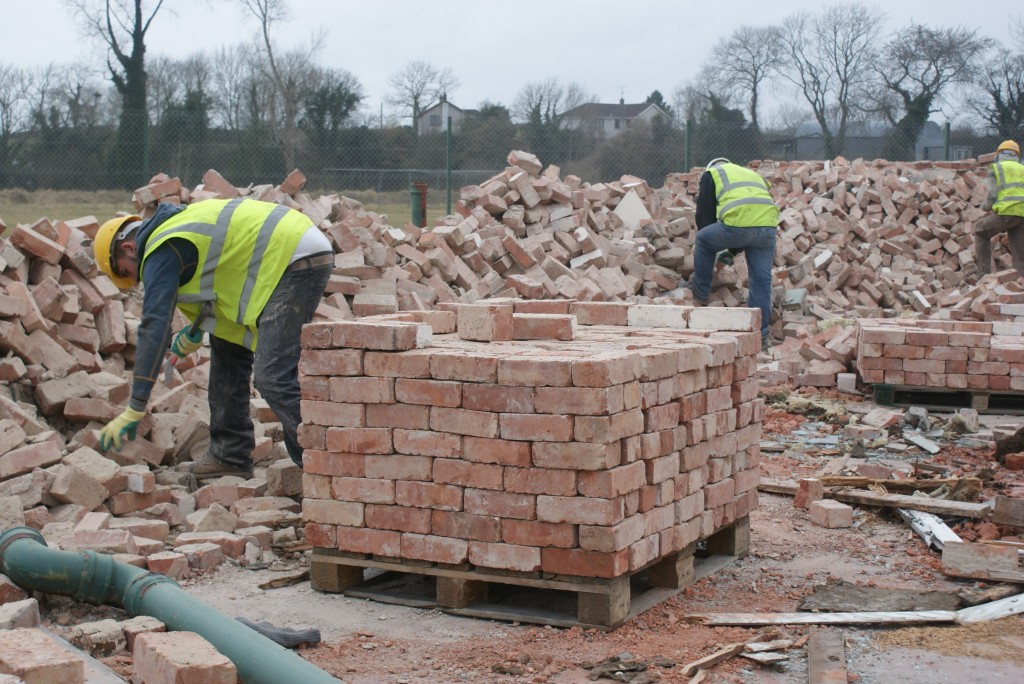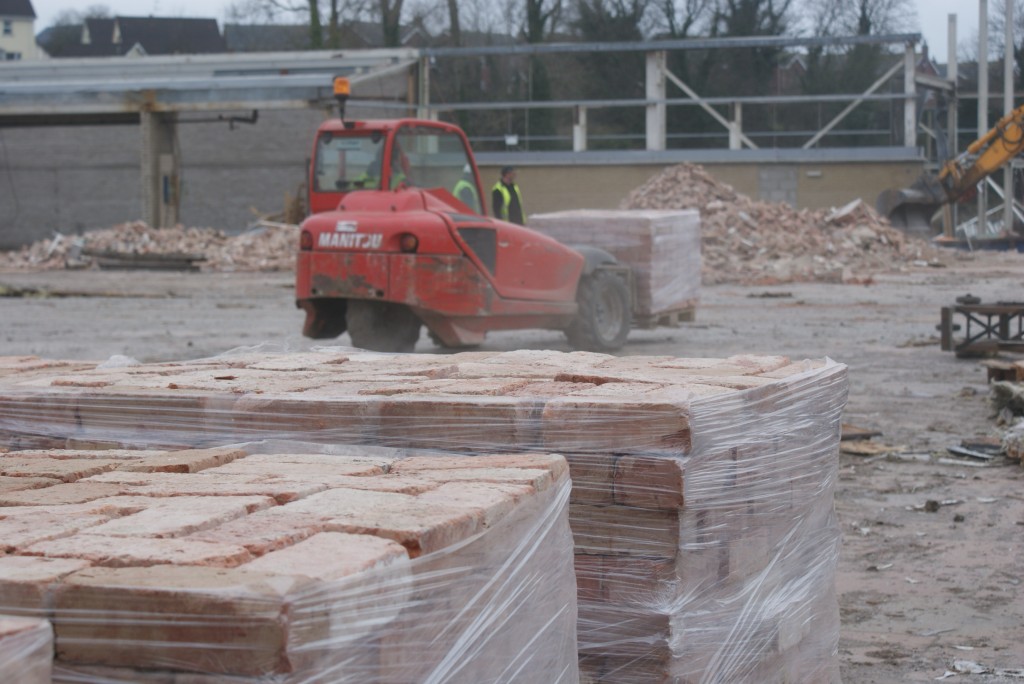 The Bricks were transported to our yard and it wasnt long before a couple from Dublin City centre fell in love with them and ordered 8000 for their garden project.
Haulage was arranged and the pallets were loaded onto the truck to go to there new home.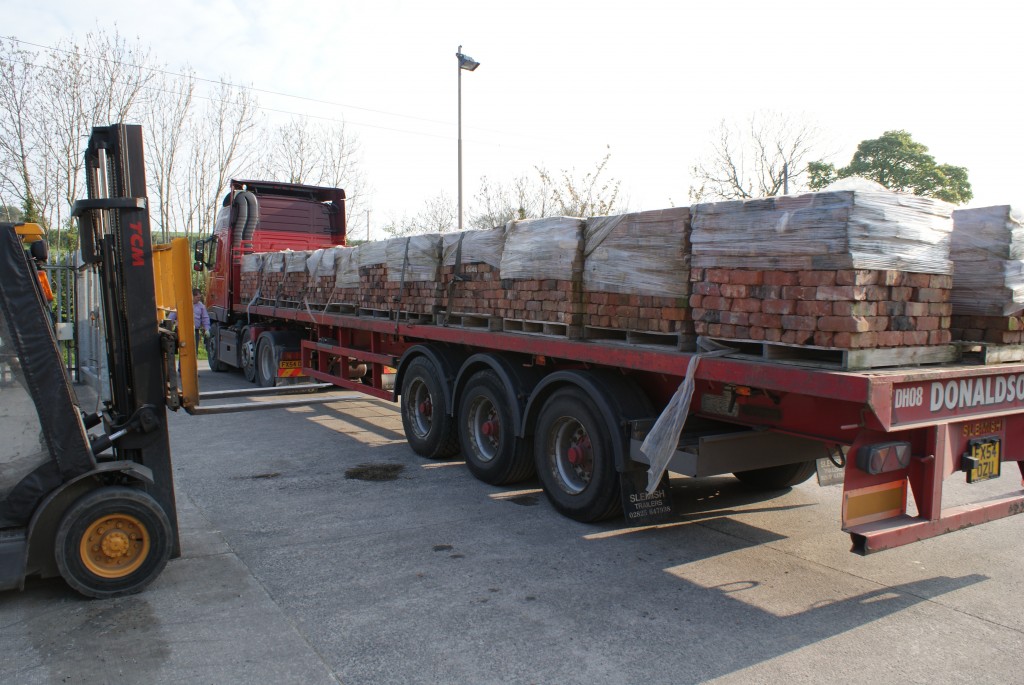 We will hopefully do a blog when the garden project is finished, so keep posted.
Gerard