Wilsons Cast Iron Gates
Restorations, new builds, and other various building projects offer you the opportunity to place your own personal stamp on something magical. That's why great care and time is spent by most building entrepreneurs to finish off their project and ensure maximum impact. A critical feature often gets overlooked is the property's entrance. Although this might seem a bit obvious, your property's entrance is the first thing that will meet and greet you visitors and lets face it, first impressions are everything!!! after all, you wouldn't spend a lot of time decorating your house and then have your hallway looking rundown or unfinished.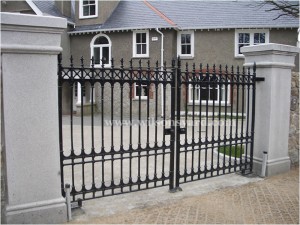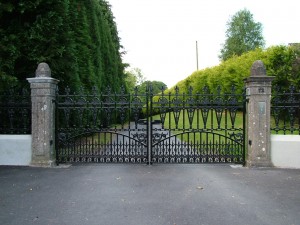 A stunning set of entrance gates makes a bold statement and first impressions. Gate designs can range from rich, Elegant, Sophisticated, charming, etc the list goes on. The fact is that you can find a set of gates to match your own personal taste and impose your desired first impressions upon your visitors, as they visit you and your home without them even knowing. At Wilsons we are able to provide you with this, our cast iron gate range. From the "Sterling" standing tall and proud to the "Beautmont" with its sexy curves. We can offer you these stunning entrance gates plus many more that will add the finishing touches to you property's overall appearance. Cast Iron Gates have a heavy-duty weight and feel, offering our customers security and peace of mind. Given the fact that Cast Iron is made by melted liquid iron 1,200 degrees Celsius being poured into a finely detailed mould, it is no surprise that nothing comes close to replicating the finish product. Many New Steel Manufactures try but the difference is night and day!!! As the saying goes "you just can't beat the real thing" Please feel free to download our Cast Iron Gate brochure and see if any of these stunning gates has a place at your home.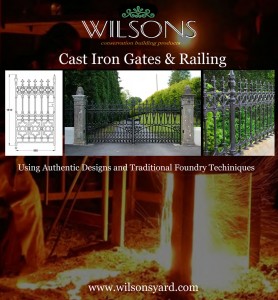 Thank you Gerard